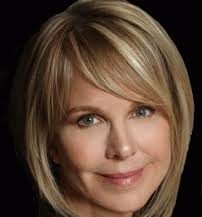 Centre for Restorative Medicine
555 Kingston Rd. W
Ajax, Ontario L1S 6M1
Caroline Turek, M.D. - Ajax Ontario Bioidentical Hormone Doctor
Ajax Ontario Bioidentical Hormone Doctor Caroline Turek M.D. at The Centre for Restorative Medicine integrates Functional, Anti-Aging, Naturopathic, and Allopathic Medicine into her customized treatment plans. With over 25 years of experience working as a physician, she has helped countless women to improve their health and quality of life with her expertly integrated therapies and protocols. Offering unique Bioidentical Hormone Replacement Therapy plans, Doctor Turek finds and treats the underlying cause and not just the symptoms. Doctor Turek's philosophy is to take a systems-oriented approach that engages both patient and practitioner in a therapeutic partnership. Vast numbers of women in her care have been able to get to the root of their conditions, while reclaiming their vitality.
Services Offered
Bioidentical Hormone Replacement Therapy
Dermal fillers
Botox
Chelation therapy
Medical weight loss
Hormone balancing for women
Vitamin therapy
Naturopathic medicine
Anti-Aging Medicine
Laser resurfacing
Skin tightening
Vein Sclerotherapy
Colon hydrotherapy
Chronic pain management
Environmental medicine
Detoxification
Advanced laser aesthetics
Wellness testing
Background and Experience
Caroline Turek, M.D. at The Centre for Restorative Medicine takes a Functional Medical model approach and integrates all forms of medicine, both conventional and alternative. She considers all available options to health recovery, which allows her to form an advanced and comprehensive treatment model. Her integrated treatments provide the future of health care; emphasizing leading-edge research based therapy that understands the process of disease and addresses the fundamental origins of the condition, not just simply an end-point. At The Centre for Restorative Medicine both Naturopathic Doctors and Medical Doctors work together to solve complex conditions, allowing patients to reap the desired results.